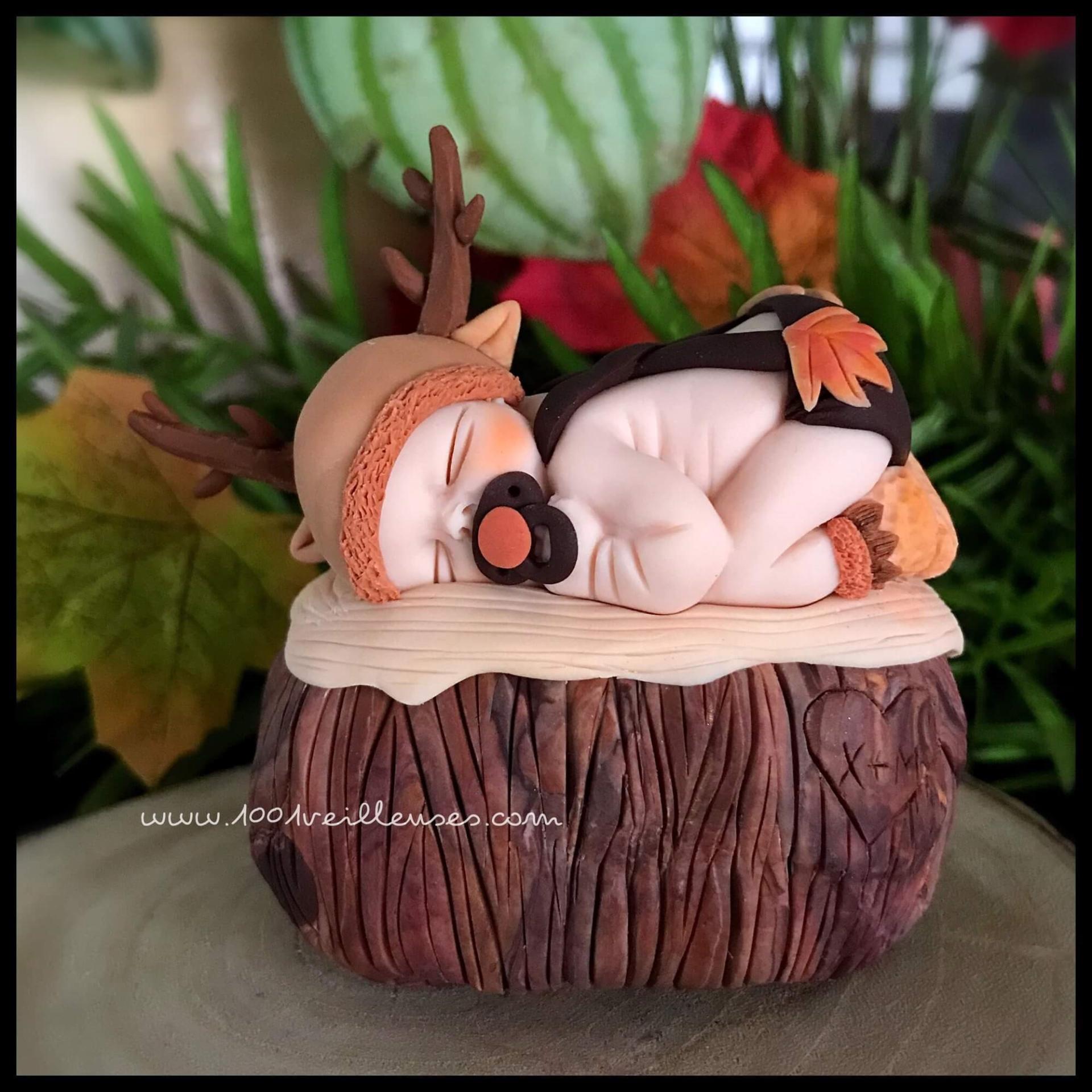 A fairy landed on a cradle and saw this little being so beautiful that she contemplated him all night.
So beautiful that she had the idea to come back the next day to leave a gift in his room.
A night light, created in the greatest of secrets, was offered to the parents to immortalize the birth of their child.
The reaction of the parents was so great that fairies began to create night lights for all babies.

"When the first baby laughed for the first time, his laugh broke into a million pieces and they scattered everywhere.
That was the origin of fairies."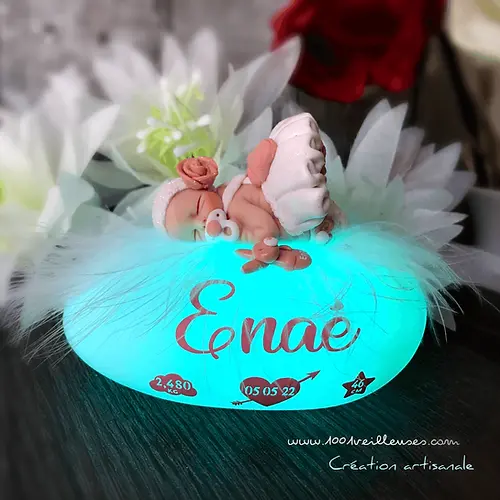 Custom Night Lights
Our handmade night lights are the perfect choice to gently welcome the arrival of a newborn or to celebrate precious moments like a baptism or a first birthday.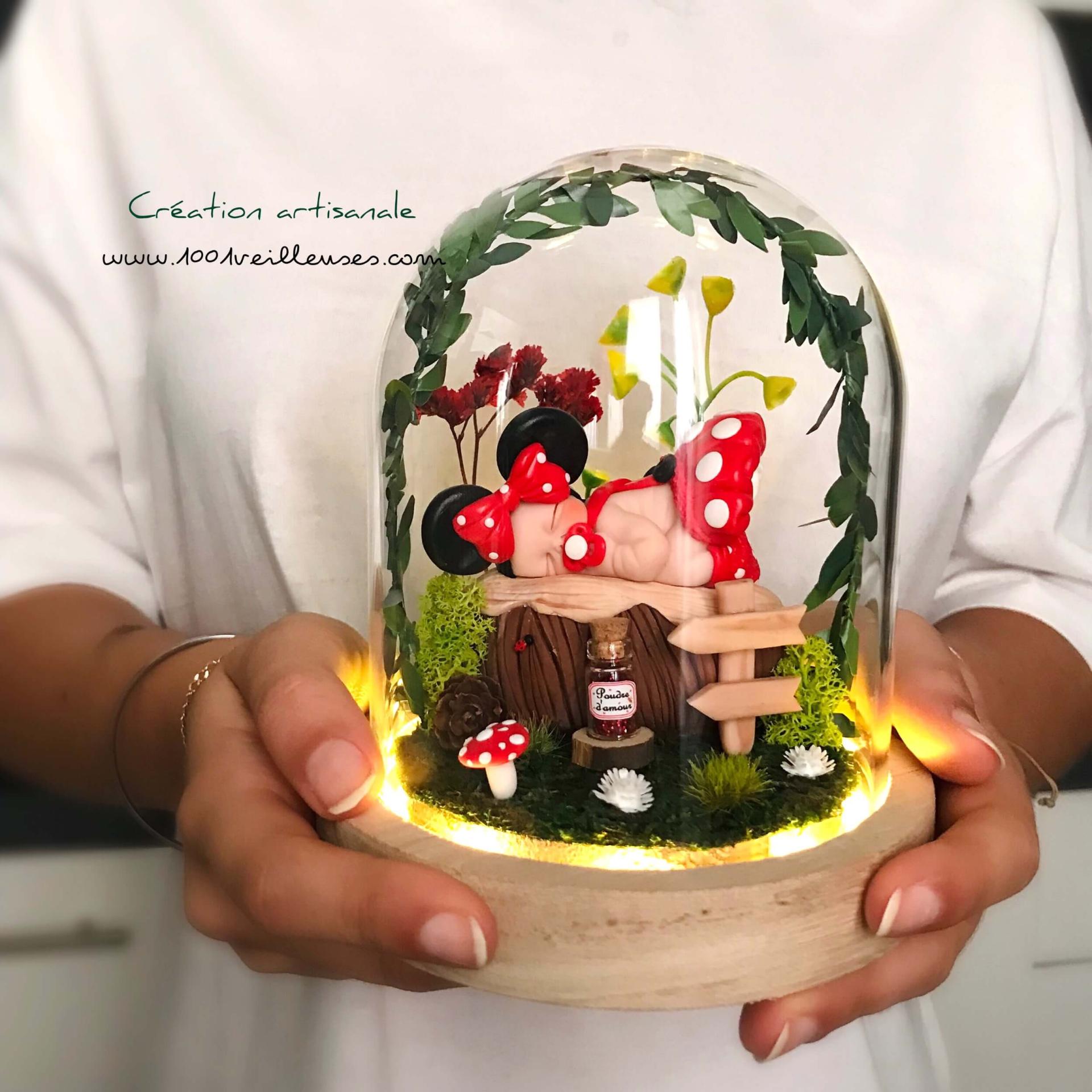 Custom Bubbles
Handcrafted LED bells, with earthly and fantastic hybrid babies created in a miniature garden, offer an exceptional way to celebrate and immortalize the birth of a child in a completely unique setting, created with love and meticulousness.
At Louise from 1001 Night Lights, we are driven by a true passion for the art of creating exceptional gifts for newborns. Discover our range of personalized baby night lights, handcrafted with dedicated love for craftsmanship.
Each of our night lights is a unique piece, personalized with the baby's name, date of birth, weight, and height.
Furthermore, our collection includes adorable LED bells, real babies born in an enchanted miniature garden, adding a touch of magic to our selection of rare and high-quality gifts.
Give your child a precious memento and make their birth an unforgettable moment.